2nd Annual
Death Stacks Tournament
----------
Hosted by
ConCarolinas  2005
(June 3-5 2005)
What is at stake?
$250,
a gleaming trophy,
and one full year of bragging rights.
<![if !vml]>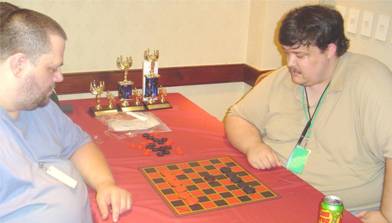 <![endif]>
Final game of the Second annual Death Stacks Tournament
Eric Lowman (left) and Chris Jarrett (right)
each testing the strategies they used to defeat all their previous opponents.
Serious gamers,
 perusing a serious prize.
<![if !vml]>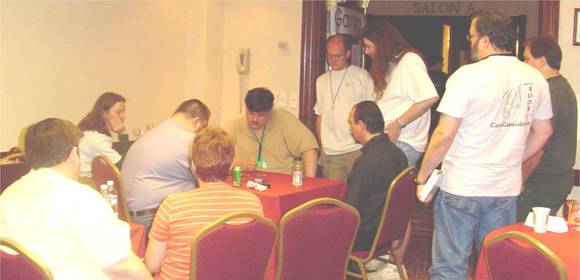 <![endif]>
A crowd gathers.
The tension mounts.
What strategy is strongest?
Which gamer will take the highest trophy?
<![if !vml]>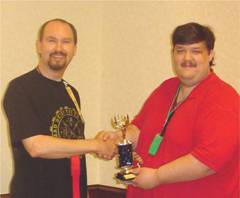 <![endif]>
First place went to Chris Jarrett
<![if !vml]>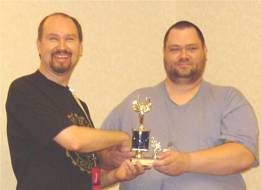 <![endif]>
Second place went to Eric Lowman
<![if !vml]>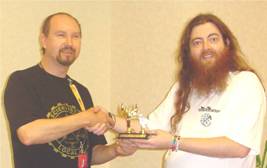 <![endif]>
Third place went to Bryan Reese
Tied for fourth place were Chris Ingram and Gerry Baygents